A judge sided WITH the citizens & AGAINST the politicians on the people's right to vote. Inslee screwed up and inadvertently appointed a fair judge! There's another hearing today — oooo, it's gonna be fun to watch.
Thurs, Aug 3rd, 2023
To: Our thousands of supporters throughout the state(cc'd to the media, house & senate members, and Governor, and other candidates for office)
From: Tim EymanFighting for Taxpayers for 26 years
On January 6th, I wrote about a local ballot measure in the tiny town of Camas (article here).
The city council had imposed a MASSIVE NEW utility tax and did everything they could to block the people from voting on it. 
But then a bunch of super citizens from Camas took on the Herculean task of collecting thousands of signatures over the limited 30 day timeframe (right in the middle of the Christmas holidays).
 
I trekked down to Camas — 7 hours roundtrip — to testify before the city council about this. Click here to watch video of my testimony.
Joining me in testifying were the leaders and foot soldiers for this heroic effort.
 
With only a few days remaining to collect signatures, we told the council that Referendum #1, the first referendum in city history, was on the verge of qualifying. That meant that the people of Camas would get to the chance to vote on whether or not to veto that tax increase. 
A few days later, these super citizens succeeded — they turned in more than enough signatures to qualify.
But guess what happened next?
The government refused to accept the petitions because, they claimed, each petition had to have a copy of the 7 page ordinance stapled to it. All their petitions did, in fact, have the ordinance stapled to them when the signatures were collected but the government had instructed them "to turn in the petitions" by January 9.
Unwilling to accept this injustice, these superheroes sued these politicians for violating their free speech rights.
The case was assigned to a Jay Inslee appointed judge.
Ugh!
But then, after all the briefs were submitted and oral arguments were presented, this happened:
 



…


What makes this ruling so shocking is that it came from a Jay Inslee appointed judge:
 
Inslee clearly screwed up and inadvertently appointed a fair judge.
But the battle for a public vote on this tax increase continues even today. 
Because after being forced to verify the signatures, the government then claimed that after going through the 3160 signatures, they found
 

just enough of them to be invalid to prevent the referendum from qualifying (they said some signatures didn't match the signature on file, that on some lines of the petition no signature was provided, and that some signers didn't live in Camas). 
Despite the government's rejection of their rights, these super citizens didn't give up.
Instead of quitting, they went through all the "rejected" signatures and discovered that there were, in fact, signatures on the lines where the government said there wasn't a signature. They also went to the voters who had their signatures rejected because their signatures supposedly didn't match and obtained sworn declarations from these voters verifying that they did, in fact, sign the petition. And they located a number of Camas voters who signed the petition but the voter rolls mistakenly showed that they didn't live in Camas (even though they do live in Camas). 
They collected all this evidence and are ready to present it in court today. 
Today (Thurs, Aug 3), there's a hearing at 1:30pm where the County is fighting to have the case dismissed because, they claim there is no evidence that the verification process was flawed. But the super citizens are asking to provide such evidence (sworn declarations from more than enough Camas voters to qualify the referendum). 
I'm gonna watch it and I will make sure to report back tomorrow on the outcome.
Based on his previous rulings, I think Judge Krog is going to rule for the people and against the politicians.  
We will see.
I find this battle to be incredibly inspirational — we're all watching a bunch of citizens rise up, fight back, and persist until victory is achieved.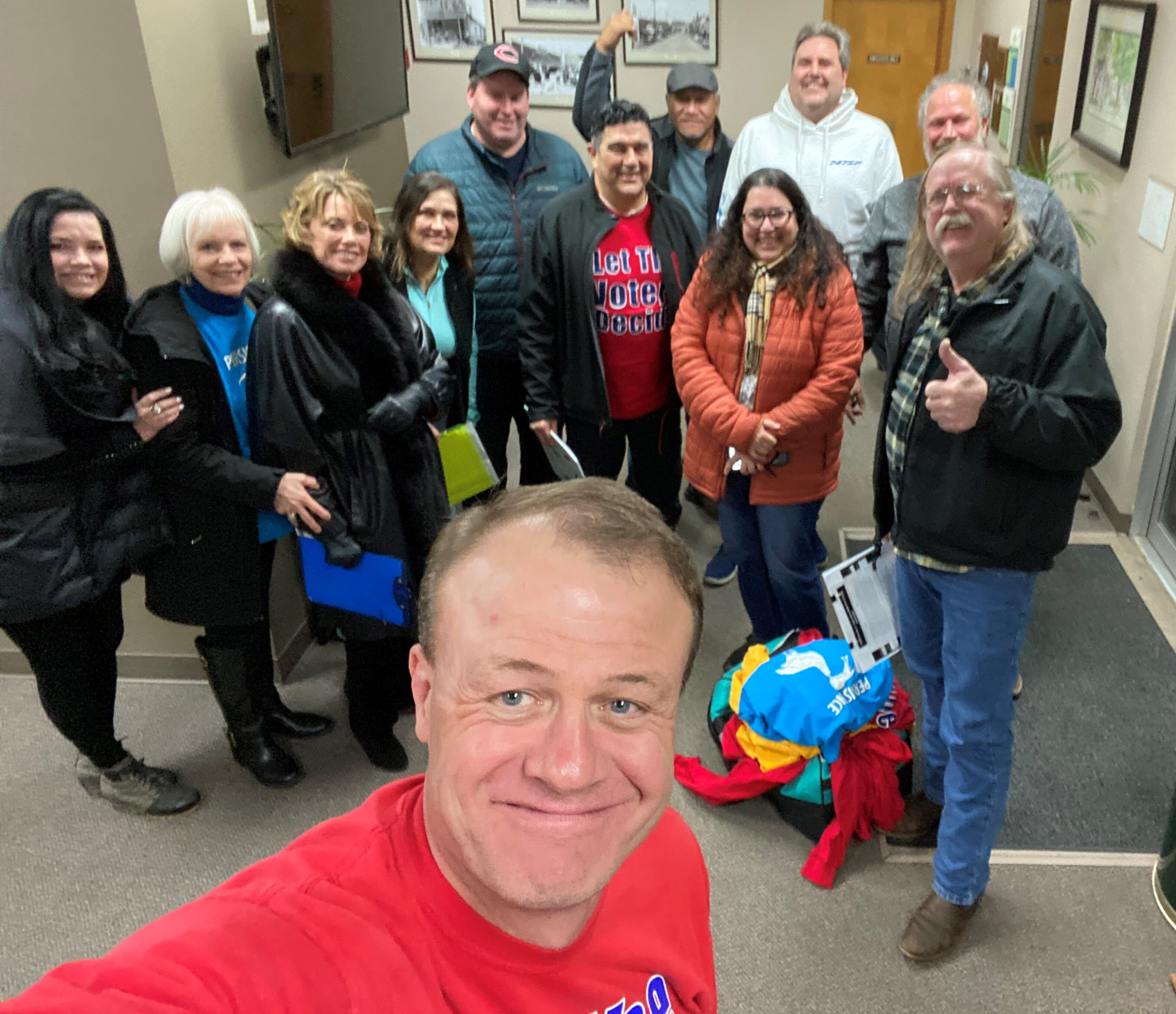 It's exactly this kind of persistence that infuriates Bob Ferguson.

Because he's obsessed with trying to impose a lifetime ban on all my future political activity:

I refuse to give in to his bullying and abuse of power.

Why?
Because if he gets away with it with me, he'll use this destructive legal precedent to go after others.
And I will not — WE CAN NOT — allow that to happen. 
Last August, when the AG stripped me of my person-hood, took my home, and drained all my bank accounts (I was only allowed to keep just $1500), things shifted from REALLY WANTING help to DESPERATELY NEEDING help.

I urge you to help me survive this by donating to the Tim Eyman Legal Defense Fund TODAY!
Mail your check to: Tim Eyman Legal Defense Fund, 17404 Meridian Ave E #F PMB 176, Puyallup, WA, 98375
By Paypal (donate using PayPal or using a credit/debit card)

I love you all.
Onward!
Tim Eyman
 
You can call or text me anytime: 509-991-5295
You can email me anytime here:

Tim@TimDefense.com

(I can't access any of my other email addresses — grrr!)
For more details on this, go to: TimDefense.com