Favorite debate I've ever done – me versus Democrat Governor Mike Lowry – watch video & tell me what you think. 
Thurs, Nov 16, 2023

To: Our thousands of supporters throughout the state
(cc'd to the media, house & senate members, and Governor, and other candidates for office)

From: Tim Eyman
Fighting for Taxpayers for 26 years
I just ran across this video and watched it.
OMG — what fun!
It was my favorite debate EVER — me versus Democrat Governor Mike Lowry (click on image to watch it):
Watch it and tell me what you think.
I've been doing initiatives for 26 years.
And I love it!
17 statewide initiatives qualified — all of them were victories.
Because forcing the other side to defend sky-high taxes is always a victory.

Is it any wonder the AG is trying so hard to impose a lifetime ban on all my future political activity? 
Every day you help me fight back is another day Ferguson failed to stop us.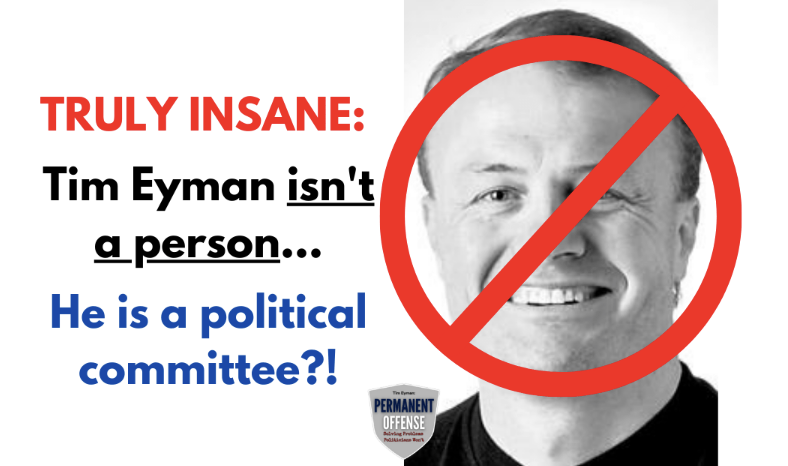 Richard Sanders is committed to getting the AG's ridiculously unconstitutional ruling overturned.
We need to make sure what Bob Ferguson has been doing to me and my family never happens to anyone else ever again.
I urge you to please donate TODAY.
Mail your check to:
Tim Eyman Legal Defense Fund
17404 Meridian Ave E #F PMB 176
Puyallup, WA, 98375
Or donate online:
By GiveSendGo (credit/debit card)
By Paypal (donate using PayPal or using a credit/debit card)
I love you all.
Onward!

Tim Eyman





You can call or text me anytime: 509-991-5295
(I can't access any of my other email addresses — grrr!)
For more details on this, go to: TimDefense.com