I'm incredibly impressed with how GOP Rep. Peter Abbarno fought back against the Democrats' bill that takes away Our Right to Vote on Tax Increases. Watch this short video and you'll see what I mean.
Wed, March 15, 2023

To: Our thousands of supporters throughout the state
(cc'd to the media, house & senate members, and Governor, and other candidates for office)

From: Tim Eyman, Fighting for Taxpayers for 26 years
4 times the voters have passed our initiatives that mandated every time Olympia imposes a tax increase and blocks the people from voting on it by calling it "an emergency", we get to vote on that tax increase and express our support or opposition to it.
And in the voters pamphlet, they must inform the voters how much the tax increase will cost the taxpayers.
And it requires that they list each legislator and how each of them voted on the tax increase.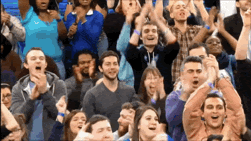 Yesterday in a committee hearing, the House GOP members fought to defend our Right to Vote On Tax Increases. 
Outnumbered by anti-democracy Democrats, they did what they could do: they introduced a slew of amendments to address the concerns brought up by Democrat opponents.
One GOP amendment said to make the tax vote binding.
Democrats said no.
Another amendment said let the voters decide whether or not to get rid of them.
Democrats said no.
Again and again, the GOP argued for ways to address the stated concerns.
And you cannot imagine the stupidity of the Democrats' arguments against these GOP amendments.
One Democrat actually said "We're not here to fix Tax Advisory Votes, we're here to get rid of them so I encourage a no vote on the GOP amendment."
After all the amendments were shot down on party line votes, the ranking member on the committee — Rep. Peter Abbarno from Centralia — gave what I thought was a powerful, persuasive argument why the committee should reject the bill.
Here it is (click on the image to watch his brief closing remarks):
If that doesn't work, click here to watch it.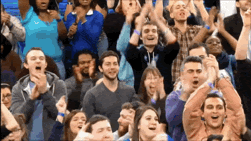 The arguments made by the Democrats to take away the People's Right to Vote on Tax Increases is truly Orwellian. 
Just consider the title of the bill: "Encouraging participation by abolishing advisory votes."
How does preventing the people from voting encourage participation?
It's doesn't.
The reason the Democrats are pushing so hard to get rid of this voter-approved right is because they inform the voters when Olympia takes more of our money and because they give the citizens the opportunity to express their dissent to it.
In the past 10 years, Olympia has raised taxes 41 times and those tax increases will cost the taxpayers $62.3 billion.
If the Democrats hadn't unilaterally imposed 41 tax increases, there wouldn't have been any Tax Advisory Votes.
But they couldn't control themselves and went hog wild taking more of our money.
And because of the Right to Vote on Tax Increases, we all know EXACTLY how voters feel about every single one of them.
Exposing the Democrats' insatiable tax appetite — is it any wonder that Bully Bob Ferguson is trying so hard to impose a lifetime ban on all my future political activity? 
Last August, when the AG took my house and drained all my bank accounts (I was allowed to keep $1500), things for me and my family shifted from REALLY WANTING help to DESPERATELY NEEDING help.

I urge you to help me survive this political persecution by donating to my legal defense fund so that Richard Sanders can get the AG's ridiculously unconstitutional ruling overturned so this never happens to anyone else. 

Mail your check to: Tim Eyman Legal Defense Fund, 500 106th Ave NE #709, Bellevue, WA, 98004
Or donate online:
By GiveSendGo (credit/debit card)
By Paypal
By PayPal (credit/debit card) 
With your help, I will keep fighting for the people across our nation with initiatives, lawsuits, lobbying, and helping elect more freedom-loving elected officials.

I love you all.

Onward!

Tim Eyman
You can call or text me anytime: 509-991-5295

You can email me anytime here: Tim@TimDefense.com
(I can't access any of my other email addresses — grrr!)

For more details on this, go to: TimDefense.com