MUST WATCH VIDEO: Watch me explain in 1 minute why conservatives have a disadvantage.
Mon, Aug 21st, 2023
To: Our thousands of supporters throughout the state
(cc'd to the media, house & senate members, and Governor, and other candidates for office)
From: Tim Eyman
Fighting for Taxpayers for 26 years
MUST WATCH VIDEO: Watch me explain in 1 minute why conservatives have a disadvantage (click on image to watch it):
If that doesn't work, click here.
It's funny because it's true. 

Just so you know, that was a short portion of my speech in Bellingham in front of a huge group of motivated activists:

The theme of my talk?
PERSISTENCE.

As President Calvin Coolidge famously said:
"Nothing in this world can take the place of persistence. Talent will not; nothing is more common than unsuccessful men with talent. Genius will not; unrewarded genius is almost a proverb. Education will not; the world is full of educated derelicts. Persistence and determination alone are omnipotent. The slogan 'Press On!' has solved and always will solve the problems of the human race."
Never has this word meant more to me than persistently fighting back against the gross injustice and abuse of power by the AG.
Together, we must — WE WILL — stop him.
How?
The same way we've been beating him and his political allies for the past 26 years: by being persistent and coming back again and again and again and again.
TOGETHER, we have achieved some remarkable results:

With your help, Richard Sanders is committed to getting the AG's ridiculously unconstitutional ruling overturned so we will continue fighting for the taxpayers for another 26 years.
Please donate TODAY so we can make sure what Bob Ferguson has been doing to me and my family never happens to anyone else ever again.

Mail your check to:
Tim Eyman Legal Defense Fund, 17404 Meridian Ave E #F PMB 176, Puyallup, WA, 98375
Or donate online:
By GiveSendGo (credit/debit card)
By Paypal (donate using PayPal or using a credit/debit card)
I love you all.
Onward!
Tim Eyman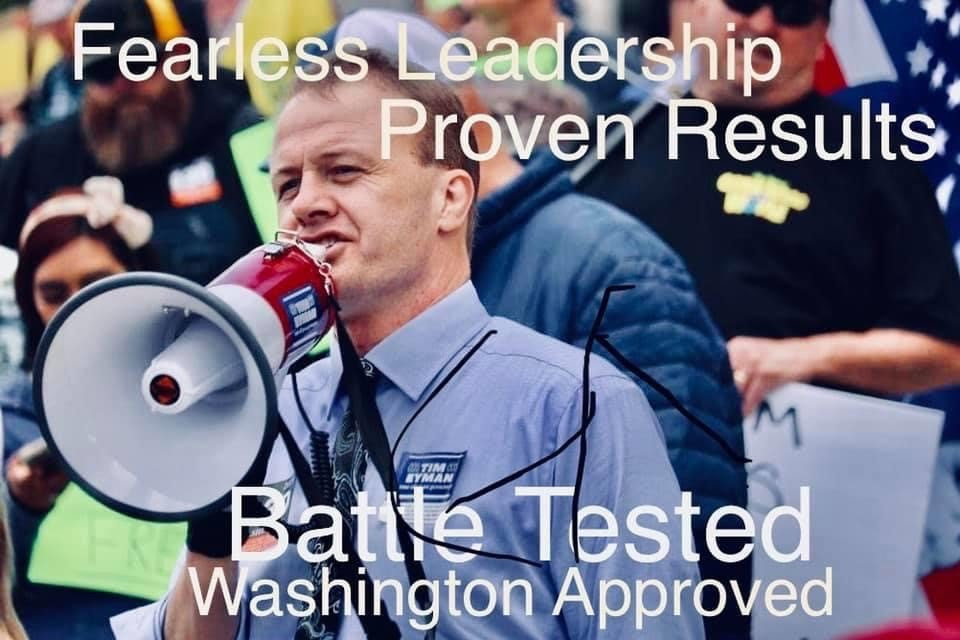 You can call or text me anytime: 509-991-5295
You can email me anytime here: Tim@TimDefense.com
(I can't access any of my other email addresses — grrr!)
For more details on this, go to: TimDefense.com