Read this thorough report by GOP leader Jeff Hastings on the successful signature gathering efforts for Jim Walsh's initiatives @ the GOP booth @ Monroe Fair. Very encouraging. Great job, Jeff.
Fri, Sept 8, 2023
To: Our thousands of supporters throughout the state
(cc'd to the media, house & senate members, and Governor, and other candidates for office)
From: Tim Eyman
Fighting for Taxpayers for 26 years
The Monroe Fair was a fabulous event — folks lined up to sign onto Jim's initiatives: 

Jeff Hastings sent out a thorough report — very impressive:
Final Evergreen State Fair Report for Snohomish County Republican Party
Bravo! Bravo! A huge round of applause goes out to all those who stepped up and made this year's fair an outstanding and memorable success! Thank you, Cynthia Graham, for making this year's Americana Booth so amazing!  
The initiative drive was an awe-inspiring achievement. Here's what the team accomplished:

I can't even begin to tell you how many people thanked the team for being present and doing these initiatives. There was a definite energy, excitement and hope expressed by those who stopped by the booth. They are looking for us, the GOP, to help change things! We even had a celebrity drop in and help gather signatures. The lightening rod himself, Mr. Tim Eyman. People flocked to the booth when they heard he was there. One man came by early in the day and was disappointed that Tim wasn't there yet. He promised he was coming back just so he could meet him. Tim was like a magnet to the voters drawing them in to sign in droves! 
We were effective in registering many people to vote. Including assisting young adults to pre-register. Again, Sandy
and I, along with the entire executive board of the Snohomish County GOP would like to thank each and all who had a hand in making this year's GOP booth the smashing success that it was! We are already looking forward to an even greater showing in the Presidential Election Year Booth! Until then, may God bless each of you for your service to this effort!

 
Best Regards,
Jeff Hastings
Snohomish County State Committeeman
— END —
Again, thank you to both Jeff & Sandy for letting me to be part of the team in those final days of the fair.
And special thanks, again, to Jim Walsh for sponsoring these excellent initiatives:
And a huge round of applause to Brian Heywood for pushing Jim's initiatives with his organization Lets Go Washington (deadline to turn in petitions is December 30). 
Bob Ferguson is desperately trying to stop me/us.
With your help, Ferguson will FAIL. 

Richard Sanders is committed to getting the AG's ridiculously unconstitutional ruling overturned so we can make sure what Bob Ferguson has been doing to me and my family never happens to anyone else ever again.
Please donate TODAY.
Mail your check to: Tim Eyman Legal Defense Fund, 17404 Meridian Ave E #F PMB 176, Puyallup, WA, 98375
Or donate online: By GiveSendGo (credit/debit card)
By Paypal (donate using PayPal or using a credit/debit card)
I love you all.
Onward!
Tim Eyman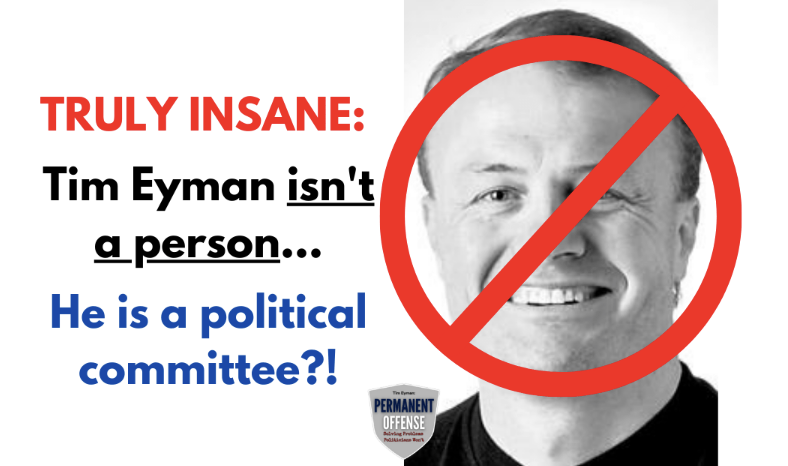 You can call or text me anytime: 509-991-5295
You can email me anytime here: Tim@TimDefense.com
(I can't access any of my other email addresses — grrr!)
For more details on this, go to: TimDefense.com